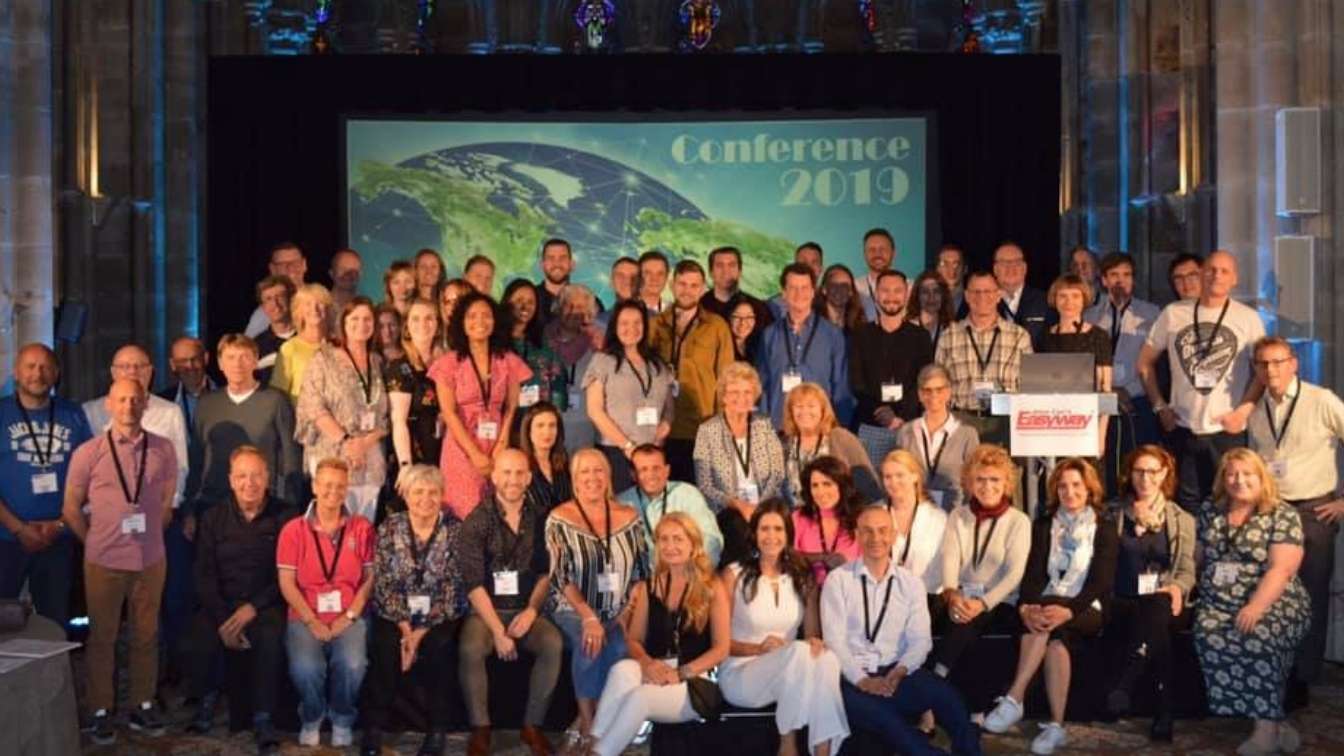 At Allen Carr's Easyway our mission is to make it easy for you to quit. We take immense pride in helping others because we know what it is like.
We've been there, we've had the struggles, tried many other methods and finally found the way that worked for us.
Meet our quitting experts.
Every one of our awesome facilitators quit with Allen Carr's Easyway.
Having been there ourselves we understand the issues and how you feel.
Most importantly we know how to quit.
Director - USA, Australia & New Zealand

20 year smoker, quit 2003
I tried my first cigarette at the age of 15, trying to look cool and trying even harder not to choke or vomit. It was vile and disgusting and made me feel ill but I was determined to learn how to do it. Twenty years later I was still smoking.
Over the years I fell into every category of smoker; I was a regular pack-a-day smoker, a casual smoker, a secret smoker and a chain smoker.
Read: my quit smoking story...
Quit Smoking Facilitator

30 year smoker, quit 2000
Thirty cigarettes every day for thirty years, then I stopped. Now I help others to quit smoking.
Allen Carr's Easyway to Stop Smoking transformed my life.
I know what it's like to be a smoker. I was one myself. I tried giving up smoking several times, but no cure for smoking seemed to work. I seemed to be stuck with my smoking habit. I couldn't do anything without first having a puff or two; hanging out washing, driving, chatting on the phone, gardening, lighting a cigarette was the natural thing to do. My husband was the same.
Then we discovered the Allen Carr method – the easy way to quit smoking.
Read: my quit smoking story...
Quit Smoking Facilitator

17 year smoker, quit 2013
I started stealing sneaky ciggys from my parents at age seven.
Yes, I know, 7 years old. Shocking but true.
I can remember my parents telling me not to take up smoking as they were puff puffing away.
I remember being the cool kid that got to hang out with the big kids only because I could always get my hands on cigarettes.
Read: my quit smoking story...
Stop Drinking Facilitator

17 year smoker, quit 2013
Since my first beer at the age of 17, I always enjoyed being the life of the party, even being a bit of a party animal.  Throughout college, my career, marriage, and even after starting a family, drinking always played a part in my socializing.
In my early forties, I was becoming rundown, lethargic, and just not myself.
Quit Smoking Facilitator

19 year smoker, quit 2000
I smoked for 19 years and tried to stop countless times.
The longest I ever managed to stop smoking for was three months. Several times I was able to stop smoking for a couple of weeks but mostly it was only a few hours before I would start smoking again…
Read: my quit smoking story...
Quit Smoking Facilitator

20 year smoker, quit 2007
I had smoked for 20 years when I was diagnosed with asthma.
I had tried everything to give up. Hypnosis, Nicotine replacement therapies, acupuncture and cold turkey but nothing stopped me longing to smoke.
Then I attended the Allen Carr's Easyway clinic in 2007...
Read: my quit smoking story...
Start your quit smoking journey.
Book with confidence.
Money Back Guaranteed.
Take the quit smoking quiz. The answers might surprise you!